Stocks, Triggers and Other Top 10/22 Rifle Upgrades –
The Ruger 10/22 is one of the most popular rifles on the market. It's ideal for small game hunters who value precision and performance as well as "plinkers" who want to fire inexpensive ammo.  If you have one of these rifles, you might be thinking about improving the way it looks and shoots with some great 10/22 rifle upgrades.
There are lots of options to consider including optics, internals, stocks, and more. After using the rifle with factory parts and attachments to start with, you will probably want to improve one or more things about the Ruger 10/22 to tailor it to your requirements and preferences.
Why Upgrade Your Ruger 10/22?
Upgrading your Ruger .22 not only improves the performance but also offers more durability and premium quality.
The huge variety of aftermarket parts for the 10/22 means it can be hard to figure out what to choose though. What kind of modding would best suit your gun?
Do you need to switch out the barrel and stocks, or does it only need a couple of minor tweaks for a solid performance increase?
This depends on your budget, preferences, and requirements. Whether you are a plinker, squirrel hunter, or competitive shooter, there are some mod options to take your Ruger 10/22 to the next level.
Let's take a look at some of the best upgrades available for the Ruger 10/22 today:
Best Stocks for Ruger 10/22
It doesn't matter how good the barrel is if you don't have a good quality, properly bedded stock. Ridged aluminum is popular right now but fiberglass, wood, and hybrids are considered better since they will dampen vibration.
The stock plays a huge part in how the rifle looks and feels. These are some sweet stock options:
Tapco Intrafuse Stock
If you like the tactical look with adjustable buttstock and pistol grip, this is a nice one. Choose from regular, takedown or bull barrel to match your barrel.
It has a regular and angled buttstock and enables Picatinny rails. This one is also a good deal at $80.
The thumbhole stock enables precision shooting. This stock is for bull barrels only and it costs $200. Fans of this stock claim it's worth every penny though.
This over-molded stock has a comfortable rubberized grip. It's a good pick if prefer to keep it simple and it's only $60. Choose from takedown or regular.
High Tower Armory is behind this .22LR P90 clone. It's a polymer bullpup stock which is one of the costlier choices at $270. The performance is hard to beat.
Priced at $164, the R10/22 M4 stock is foldable to meet the 26-inch max length laws for CA. You should probably check the length laws in your own state if you aren't sure. Made by FAB Defense, a company in Israel, this collapsible, extendable stock has a lot of rails as well as spacers to suit both normal and bull barrels.
The X-22 Hunter is comfortable and has a really good grip angle. Priced at $120 it fits bullpup or regular barrels. This stock has adjustable inserts to suit your length of pull and various sling mounting options.
It works with any M-Lok accessory mounts so bipod mounting is easy. Choose from any color you want from battleship gray to crimson.
Do you prefer a more classic look? Choose from many different styles and colors. Boyds only uses top-quality hardwoods for superior performance. The AT-One is especially popular because it's so adjustable.
Archangel Ruger Precision Stock
This offers ergonomic improvements from the factory stock. You can match any height optic with the adjustable cheek rest and adjust the pull length to suit your height. Choose from any color you want from maroon to beige and enjoy easy bipod mounting with the integrated Picatinny rail in the forend/forearm.
Best Triggers for Ruger 10/22
Changing the stock trigger to something with a lower pull weight will give better accuracy. Improving the trigger is worthwhile to get more bang for your buck. It can also make your .22 more fun to shoot. These are some great triggers for your 10/22: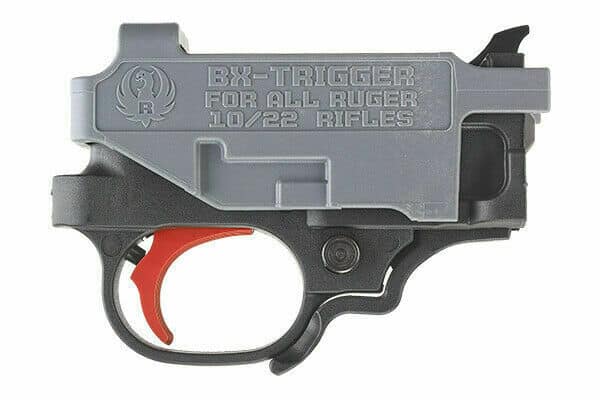 Ruger BX Trigger
This is the Ruger updated trigger and it has a 2.5 to 3-pound trigger pull, clean break, and only slight over-travel. Consider this one priced competitively at $75 to soup up your rifle. It's impressive for a factory upgraded option. It's simple to install and comes in a self-contained module.
Volquartsen Trigger Guard 2000
The Volquartsen upgraded trigger is $225 but its features make it a solid choice. Expect glass rod break, light trigger pull, and minimum over-travel adjustability, along with extended magazine release and auto bolt release. It is fully adjustable so you can choose the trigger pull weight you prefer.
Timney Drop-in Trigger Assembly
This trigger makes shooting clean and easy. It's priced at $229 and is assembled by hand and lifetime tested. It weighs in at 2 pounds.
Best Sights and Scopes for Ruger 10/22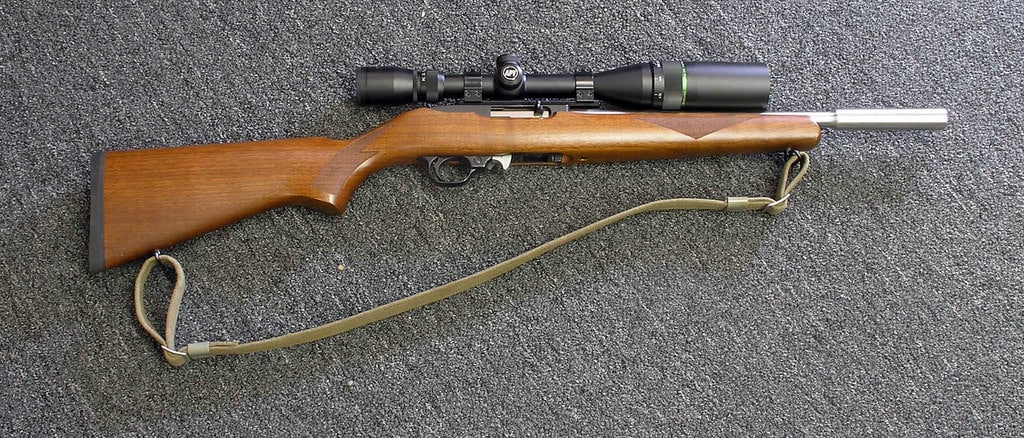 Although the original 10/22 sights will work for plinking, they aren't the best for competitive shooting or when you want to hone your speed and accuracy. The following sights and scopes are worth a look:
The GI-style Tech Sight offer windage adjustment as well as better precision. They cost $75 and don't require you to install 3rd party scope mounts. This sight comes in two parts – the sight and the sight tower. You can add extra elevation adjustment for the rear sight. These steel sights have plenty of other features too.
Holosun HS403A Red Dot
The red dot is the best way to get the quickest sight acquisition. The robust Holosun has a price tag of $140 and it's mountable low on the rail. You get a high-quality clear lens with this one with a clear red dot to enhance your precision.
It comes with motion awake, 8-hour auto-shutoff, and 50,000 hours of battery life. This model is completely waterproof up to 100 feet.
The TRS-25 is half the price and is a good economic choice. You don't need the most robust one with a .22 LR since it barely has any recoil.
The high-rated, affordable Simmons 3-9x rimfire scope is just $40 and great for long-distance firing. Make sure your mount can work with the dove-tail attachments though. This scope has top quality, fully coated glass lenses and comes with rimfire 3/8-inch dovetail mounting rings.
The Hydroshield lens coating means your view will be clear whatever the weather. The rimfire 3/8-inch dovetail mounting rings come with it. The SureGrip rubber surfaces make it easy to adjust in any condition.
Vortex Optics Diamondback Tactical
The Diamondback Tactical scope from Vortex is powerful and accurate. It's a must-have for squirrel hunters. This one is fog-proof, waterproof and shock-resistant. Use it for hunting or target practice.
Best Accessories for Ruger 10/22
There are many ways to soup up your rifle. As well as the big ones like stocks and triggers, there are other options to think about. Let's look at some of the most popular 10/22 accessories:
It's crucial to get the correct rails for whichever optic you are using. Picatinny, Dovetail, and Weaver are the best-rated options. The Picatinny rail mount for scopes and optics allows munting of Weaver as well as Picatinny standard scopes, magnifiers, red dots, and other optics. The rails are made of lightweight aluminum and weigh just over an ounce.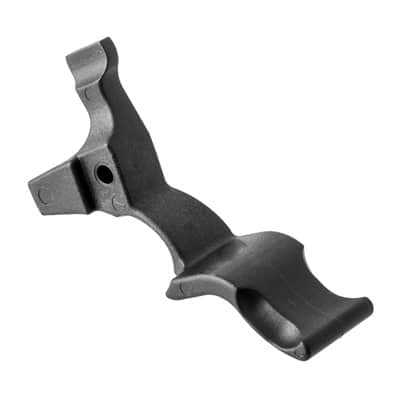 You don't really need this to plink at the range but it can help for rapid reloads during competitive shooting. Priced at $45 you can release the mag with your choice of push or pull.
An extended mag release makes it much easier to remove that rotary magazine and is simple to assemble on the rifle. Choose from various finishes.
An extended charging handle makes bolt manipulation simpler in competitions. A skeletonized handle also looks cool. If you're left-handed a combo charging handle with Picatinny scope base works great.
It's not as easy to pull as the extended handle but still quicker and easier than going underneath or switching hands.
Priced at $25 the Tandemkross takedown means you can use hand power for a timesaving takedown. Just ensure you're using the right models.
A muzzle brake isn't really necessary for the .22 since it has hardly any recoil. It's still useful for double-tapping. Consider it for multiple target engagement and speedy firing and expect a price of around $35.
Best Internal Upgrades for Ruger 10/22
You can add capabilities to your rifle with internal upgrades. They're super-useful so it's strange the factory doesn't add them to begin with. However, you can choose from various aftermarket parts.
The bolt release that comes with the 10/22 isn't the easiest to use. It's worth investing $10 in the Guardian Bolt Release to fix this issue. With this mod, you just have to pull back the bolt when locked and release it to spring it forward.
Offering an extractor and firing pin, this Volquartsen tune-up kit is useful for improving ignitions if you don't use the best rimfire ammo. The original primer is around the bottom but this kit offers a superior geometry firing pin.
Does your rifle jam up and fail to extract properly? An extended extender priced at $10 can fix the problem quickly and easily.
This is maybe the most important aftermarket accessory for your rifle even though it's not part of the .22 itself. If you're upgrading your rifle you'll want to use it more and that means carrying it around with you more. Unless you're just plinking away at the range, you will need your hands for other things.
A sling means you can holster your gun. The Allen Company Ruger Summit Ultralite Molded Long Gun Sling is a great choice. It's made with ultra-lightweight, low-density foam and has a non-slip textured back.
Best Receivers for Ruger 10/22
Receivers are ATF-regulated and have to go through FFL before purchase. You can easily slick up a Ruger 10/22 receiver with some elbow grease or switch it.
You need to go through an FFL transaction. If that's no problem, Tactical Innovations' steel Elite 22 and the beautiful nickel and bronze Fedderson receiver are good choices. They both have pic rails that are machined in, making them ideal for any shooting except very long.
Best Barrels for Ruger 10/22
Everyone wants to make their rifle as accurate as possible and the key to precision is upgrading the barrel. A new barrel is a simple upgrade that will improve the shooting more than any other mod.
A short 16½-inch sporter contour would work for a speed-game or squirrel rifle build. 18 to 20-inch profiles are better for long-range work and bench rest. Stainless barrels are usually more expensive than blued tool steel but not everyone agrees they are better.
These heavy contour barrels are priced at $100. They come in 18-inch, stainless steel, and even fluted.
Volquartsen Carbon Fiber Barrels
Although these ultralight barrels are priced at $270, their built-in compensators and match chambers make them a great investment.
Best Magazine Upgrades for Ruger 10/22
Although the 10-rounders work, the 25-rounders can be more enjoyable to use. Either of those options works with a 10/22. You need an easily installed magazine along with rapid recoil if you want to shoot quickly. A good magazine can make your rifle more powerful.
This is a reliable magazine. The left side is see-through so you can tell how much remaining count you have. It's also especially simple to disassemble for cleaning.
Priced at only $10 this triple mag coupler means you don't have to use higher capacity mags. Pair it with a Tandemkross extended mag release and get ready to have some fun! You get three times the capacity in a single unit with this triple mag coupler. It makes magazine changing fast and easy.
Choose the Butler Creek's 25-rounder if you want to have fun with extended capacity. This is priced at $15. It has smooth loading and uniform feeding. This one comes with 2 notches that interlock to make clicking mags together quick and easy for quicker ammo reloading.
This one can hold 110 ammo rounds. Expect top plucking power and the freedom to reload whenever you want with ease.
Best Ammo for Ruger 10/22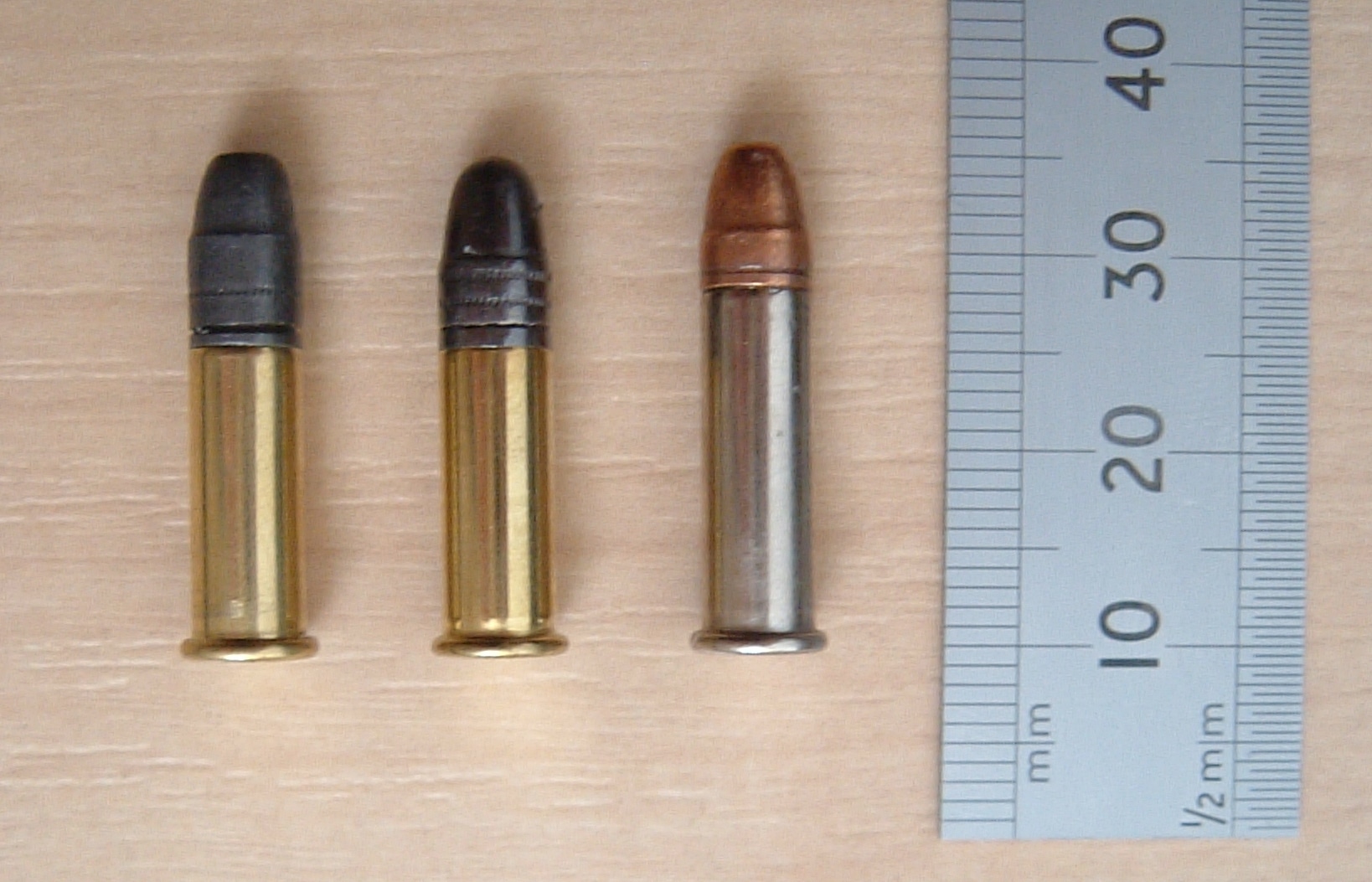 CCI varieties are considered the best choice for the 10/22. The ammo is reliable and offers great performance. You can choose from two different bullet weights – 32 grains and 36 grains.
This ammo is good. The casing is a brass rimfire and it weighs 40 grains. You get 50 rounds in a box.
Aguila 22 LR Super Extra High Velocity
Expect consistent accuracy during repetitive shooting with this ammo. Weighing 40 grains and producing 1,255 FPS muzzle energy, this is also a budget-friendly choice.
Ruger 10/22 Rifle Upgrades Conclusion
Enhance the look, feel, and performance of your Ruger 10/22 with some of the above upgrades. It's a versatile firearm that suits extreme modifications.
Whether you want to try some light gunsmithing or you just want to play with accessories to create the perfect rifle for your needs, any of the above upgrade options are a great fit with the Ruger 10/22.
Source
Stocks, Triggers and Other Top 10/22 Rifle Upgrades – is written by Alex Joseph for gunnewsdaily.com